...SEE YOU IN 2017 NSCAA CONVENTION in Los Angeles, California!
NSCAA CONVENTION IN BALTIMORE WAS OUR MAIN JANUARY EVENT.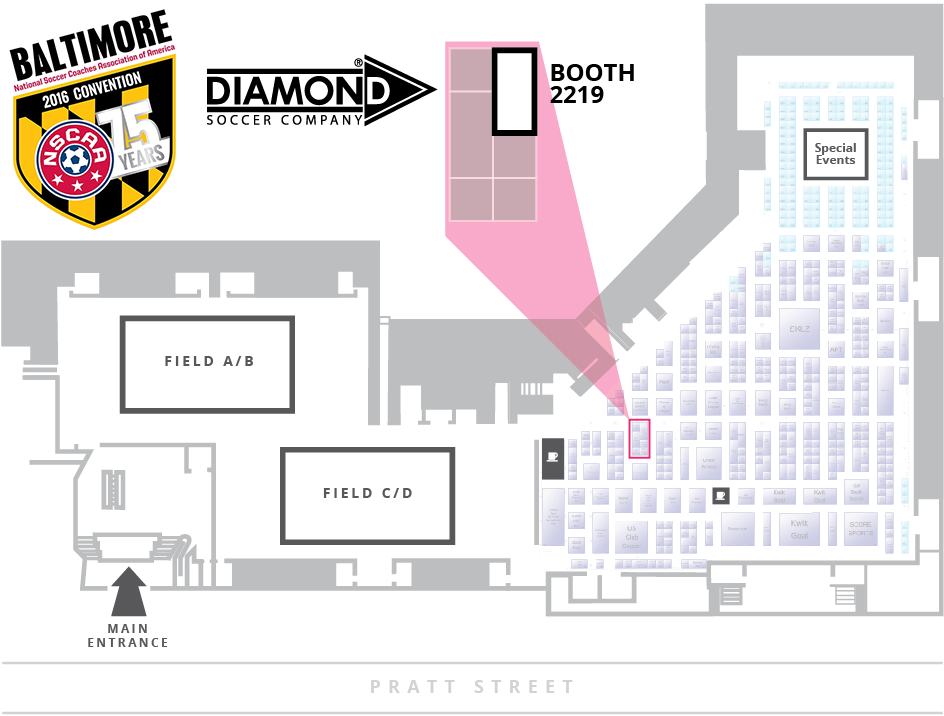 We were excited to announce that we will be at the NSCAA Convention in Baltimore!
NSCAA's annual convention sees over 10,000 attendees for an exciting 5 days filled with live field demonstration and lecture sessions, coaching diploma training classes, and a huge soccer-only trade show with more than 300 companies - including Diamond.
Throughout the 5 days, we took part in a series of fantastic events from product demonstrations to top coaches pannel seminars and talks with tips and advise from various experienced speakers.
We look forward to seeing you all in January 2017 in Los Angeles, but until then, be sure to keep up to date with our twitter page!
11-15 January 2017 NSCAA in DoubleTree by Hilton Hotels,120 South Los Angeles Street
Los Angeles, California