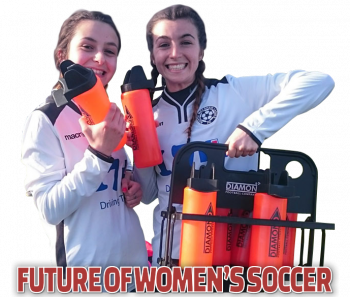 Your Resource Centre for the Women's World Cup, Canada 2015.
At Diamond, we are big supporters of Women's Soccer. This year is the 8th Women's World Cup, EVER. It is a good time for women's soccer and it is becoming increasingly more popular, with FIFA now backing it.
The Women's World Cup 2015 begins in Canada this weekend, Saturday 6th June. In preparation for the tournament, we have created all of the resources you need to keep up with your favorite team!
You can download (for free!) our PDF's which outline matches, groups and when/where each team are playing. It is a good way for you to make your own notes, to document how each team is doing throughout the tournament and most importantly, so you are able to have information of how your team are progressing with easy access.
The tournament begins on the 6th June with Canada - the host country - going head to head against China PR. The rounds of 16 start on the 20th June, and for this years World Cup things are a little different - the team with the highest score in 3rd place from certain groups will have the chance to enter the round of 16. Quarter finals begin 26th June, Semi finals on 30th June and the final is on July 5th.
We wish everyone the best of luck, and here's to many more years of Women's Soccer!
View our Resource Centre for the full list of details and your very own Group and Knock Out Stage PDF's!